What We Do
---
Appalachian supplies a range of log and heavy timber frame homes and commercial buildings. In the case of the residential market we supply lock-up packages in kit form for the owner-builder or an owner who is engaging a builder to construct their Appalachian home. In the commercial market we supply buildings in kit form or build to completion depending on the customer's preference.
Outstanding Support
---
Appalachian offers its customers advice and general assistance throughout their construction process. We supply comprehensive plans, a building manual and personal and on-line support.
Outstanding Product Range
---
We offer our customers a choice of homes and buildings using engineered logs, hand-crafted logs in full scribe, chink and Post & Beam styles, and heavy timber frame designs. Many of our designs incorporate a combination of styles (hybrids).
Engineered
---
Our log profiles are produced from Australian White Cypress in two specific profiles, one a single tongue and groove D-shaped finish (nominally 150x100mm) and the other a flat-both sides finish (nominally 150x100mm). The flat profile log can be used for external walls, but is commonly used as an internal roof load bearing dividing wall. The logs form a structural load bearing solid timber wall, both inside and outside surfaces, and are sealed using a sealant tape.
All our logs are pre-cut to length with mortice and tenon corners, holes predrilled for through-bolts, holes predrilled for electrical services, and spline grooves cut for window and door openings. Computer aided drafting is used to precisely generate a cutting list, and logs are all numbered in rows for easy assembly.
Internal dividing walls are generally a cypress frame clad with plasterboard, and optionally cypress v-jointed lining boards to match the internal log wall finish. Optionally, internal walls can also be comprised of flat both sides logs. Our kits are normally supplied with framed internal dividing walls. See our standard inclusions and procedures for details of all kit components.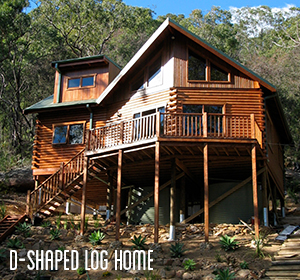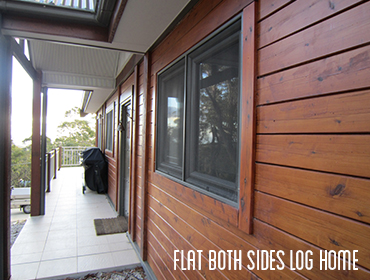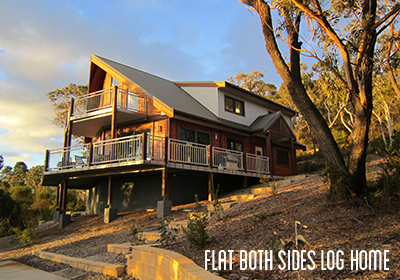 Handcrafted
---
All of our handcrafted homes are custom designed to suit the individual needs of our clients, anything from the smallest cabin to a majestic family mansion or commercial building. Our handcrafted log homes and commercial buildings are crafted and assembled in our work yard to ensure a professionally finished product. We select the best cypress logs and water peel each log by hand to enhance the natural beauty of the log. Using the most up to date log crafting techniques, we then individually scribe each log to a near perfect fit on the wall using traditional handtools and chainsaws. All corners are saddle notched, and a technique known as a "shrink to fit lateral" or "overscribing" is used to ensure the lasting tightness of notches and laterals. We use the latest "W" cut for our laterals, ensuring a weathertight fit.
Chink Style handcrafted log homes are quite popular, less costly and very well sealed. Each corner is still saddle notched, but the logs are stacked with a rougher scribe between each log along the length. This gap is filled with a foam backing rod and then sealed with state of the art polyurethane sealant, which is available in a variety of colours. This style s shown extensively in North American magazines, where the chinking can be used to provide a good contrast to the logs. The home shown below is a ski chalet called the Chilliwack Lodge (left image) located in Jindabyne and available during the ski season as accommodation.
Post and Beam Construction has become quite popular, and we have constructed several hybrid homes to date. Our Tea Garden project (right image), is a good example of a custom designed Post & Beam structure with a combination of handcrafted infill, engineered infill and bushrock infill. Post and beam can be infilled with full scribe logs, chink style logs, conventional wall systems, bushrock or even engineered logs.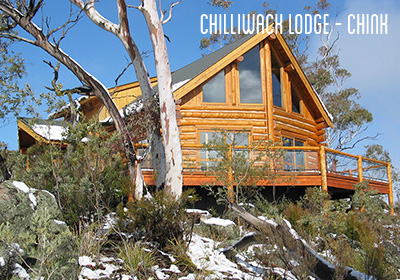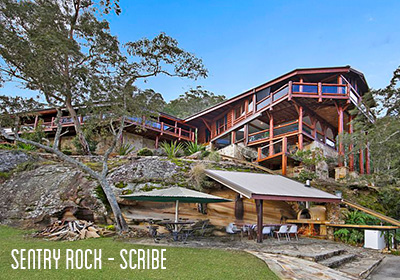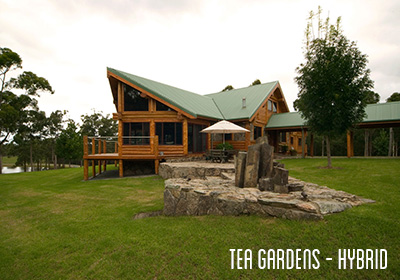 Timber Frame
---
All of our Timber Frame homes are custom designed to suit the individual needs of our clients.
Timber Framing is often referred to as Post & Beam in Australia, although a true Timber Frame Home does not rely on using any nails or bolts in the frame. They are constructed using pegged (using timber), true mortice and tenon joints throughout. Also, a true Timber Frame Home does not rely on outside claddings or internal partition walls for bracing, the frame is designed to be structurally independent. The Timber Frame Home is not common in Australia, although this type of construction has seen a strong resurgence in recent years in North America and in the UK.
We use Australian White Cypress to construct the Timber Frame Buildings, and use Jarrah or similar hardwood for decorative pegs and Mountain Ash for the bulk of the pegging. We are building in the English style of Timber Framing, where we do not rely on the panels for structural strength, but design the frame to be self bracing.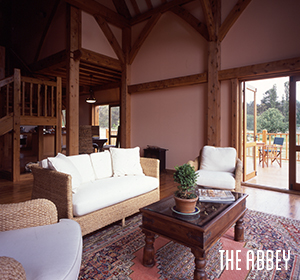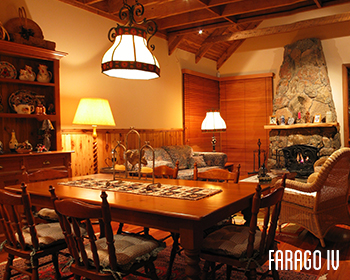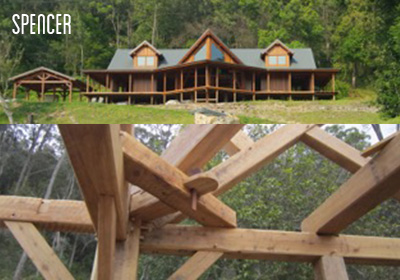 We use Australian White Cypress Timber
---
We use Australian White Cypress timber sourced from managed native forests. This unique Australian timber has incredible natural resistance to termite and borer attack; it also exhibits high durability and needs no chemical treatments unlike most other timbers.
 We recommend Plustec Windows and Doors
---
Plustec uPVC windows and doors are environmentally friendly with outstanding insulation. They significantly reduce noise and are superior for comfort, style and security for your home. We recommend that you visit Plustec here.
 Compliment Your Home or Building with other Appalachian products
---
 Using cypress, red gum and jarrah, we can build staircases from logs or timber framing and wonderful ships ladders from a variety of Australian timbers. We also build carports, lych gates for a stunning entrance, handcrafted handrailing and various outdoor & indoor furniture. View some examples in our gallery.
Our Team
---